March 01, 2016
Raleigh NOW Meeting - Mar 1, 2016
Join us for our monthly Raleigh NOW meeting on Tuesday, Mar 1, at 7:15 pm.
Among other things, we'll talk about the big "She Wins, We Win" event on Thursday, Mar 3, at 11am at the Legislative Building in Raleigh. National LEADERS Ellie Smeal (Ms. Magazine/Feminist Majority) and Terry O'Neill (National Organization for Women) will keynote. The event includes a press conference and a rally. Fabulous speeches - you'll see!
Working on posters and other ideas for the big press event. Looking at other events in March.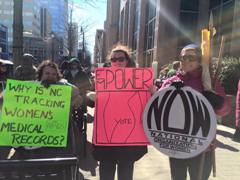 Raleigh NOW women with signs at HKonJ march and rally on Feb 13, 2016.
Photo Credit: Sarah Moncelle
Read more at https://northcarolinanow.wordpress.com/2016/02/27/ellie-smeal-and-terry-oneill-are-coming-to-raleigh-3316/
See facebook event at https://www.facebook.com/events/1669257233347362/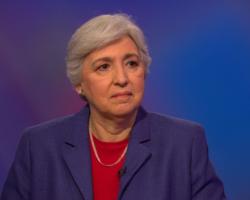 Ellie Smeal
Photo Credit: PBS
Please join us!
Contact president at raleighnow.org with questions or if you want to be involved!
Posted by Admin at March 01, 2016 01:29 PM